TruCut, Inc. and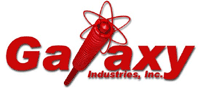 ---
What does TruCut do?
TruCut is an OEM designer and manufacturer of rotary hammer and masonry drill bits as well as carbide tipped drills.
How long has TruCut been around?
Joe and Charlie Lebar established TruCut nearly 50 years ago in the family garage. They both brought extensive experience in drill design and manufacturing to TruCut. A few years later, they were finally evicted from the garage and they opened a facility near the Como Inn in Chicago. The business has grown out of its space several times, and now houses 95 employees in its 55,000 square foot location in Cary. In 1971, the Lebars started another company, Galaxy Industries Inc., to sell to contractor supply houses and other hardware/do-it-yourself stores.
Today, Charlie is retired and spends his leisure time fishing while Joe is the CEO and works six day per week with his four sons, J.R., Ken, Marty and Steve, making this a true family business.
Who are TruCut's customers, and where can we find your products?
You will rarely see the TruCut name because we manufacture for several major tool manufacturers under their labels. Our Galaxy products are sold to contractor supply houses and to do-it-yourself stores like Menard's.
What factors have made TruCut and Galaxy successful?
Our dedication to designing and manufacturing only high-quality products is probably the biggest contributing factor to our success, allowing us to grow even in soft economic times. And we have ALL of our operations under one roof, here in the USA, because we are determined to keep a tight rein on design and quality. We also work hard to maintain a competitive edge on small orders while still providing the same quality products to some of the largest corporations in the country.
Most of all, we love it, especially our dad Joe, he always says, "This business is my love, my martini, my steak and my dessert, and without the love I can't have the martini, the steak or the dessert."